De la identidad a la diferencia. Althusser y la causalidad estructural
Palabras clave:
Althusser – Sobredeterminación – Estructuralismo – Ontología diferencial – Causalidad
Resumen
El objetivo de este trabajo es mostrar que la inmanencia de la causa a los efectos es un modo de resolver el problema teórico del término a doble función suscitado por la ontología diferencial propia del estructuralismo. Para ello, analizo el concepto de sobredeterminación de Althusser, deteniéndome en sus trabajos clásicos: Para leer El Capital y La revolución teórica de Marx. Para concretar dicho objetivo, muestro que la ontología diferencial que habita la teoría de Saussure resulta un apoyo fundamental para comprender qué entiende Althusser por estructura social.AbstractThe aim of this work is to show that the immanence of causes to effects is a way to solve the theoretical problem of the dual-function term aroused by the differential ontology of structuralism. To do this I will analyze Althusser´s concept of overdetermination, particularly as developed in his classical works: Reading Capital and For Marx. To accomplish this goal, I will show that the differential ontology that dwells Saussure's theory is a fundamental support to understand what Althusser meant by social structure.ResumoO objetivo deste trabalho é mostrar que a imanência de causas a efeitos é uma maneira de resolver o problema teórico do termo em dupla função suscitado pela ontologiadiferencial própria do estruturalismo. Para tanto, analiso o conceito de sobredeterminação de Althusser, concentrando-me em suas obras clássicas: Ler O Capital e A favor de Marx. Para alcançar este objetivo, mostro que a ontologia diferencialque possui a teoria de Saussure é um suporte fundamental para compreender o que Althusser entende por estrutura social.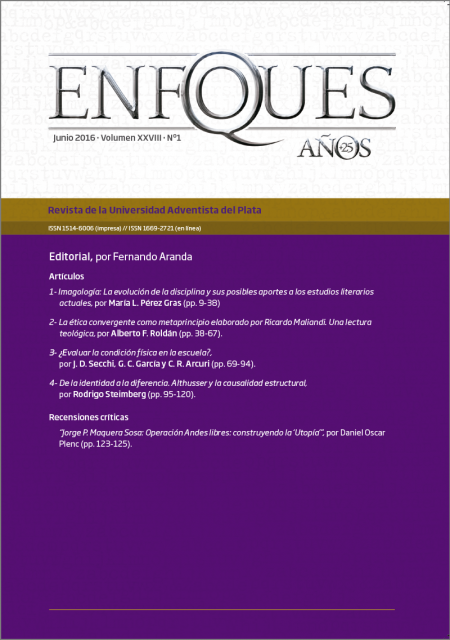 Descargas